T-BAND
- Electric Hot & Cool Contrast Thermal Band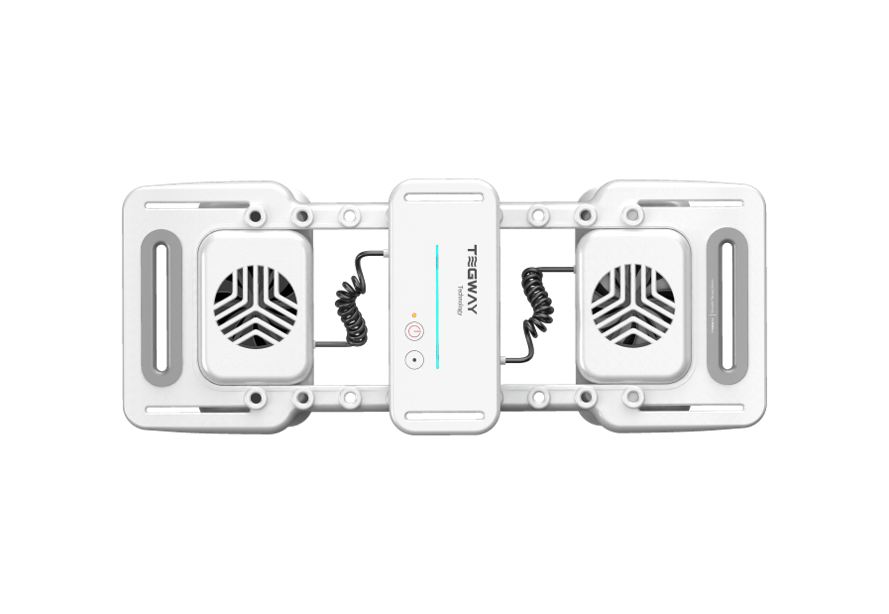 - To address the cumbersome of the contrast (hot and cold) therapy for post exercise, we have developed an innovative electrical contrast therapy device that is suitable for use on all body parts at any time and location.
- The device offers contrast, cold, or hot therapy options.
- Powered by a rechargeable battery, operates 41-118℉, offering over 1 hour of use on a single charge. With a weight of under 2lbs., it ensures easy portability and wearability.
- The user-friendly device can be operated either by its own or through the app-based programming for an enhanced user experience
Certainly, here's a concise summary of the key engineering aspects considered for the development of T-BAND:
- Flexible Thermoelectric Device: Fast, Precise, Portable Thermal Therapy: We developed a flexible thermoelectric device with a keen focus on factors like heat transfer efficiency, precise temperature control, safety, and user convenience. This device stands out due to its flexibility, allowing it to conform to body contours and be customized for individual preferences. It rapidly achieves temperatures between 41 to 118 ℉, allowing it to quickly generate cold or warm heat, sustaining operation for over an hour, all within a lightweight design weighing under 2 lbs. Its electrically operated nature makes it easily controllable, and its wearability makes it ideal for on-the-go thermal therapy.
- User-Centric Design for Convenience and Durability: We designed T-BAND with user convenience in mind, considering size, weight, and ease of handling by users. It's designed as a detachable band, making it easy to attach to various parts of the body. We also focused on convenient storage and transportation. Additionally, our design prioritizes easy maintenance, robust construction, and high-quality materials to ensure the longevity of the instrument.
- User-Friendly Interface: We've ensured the seamless device operability, even for those unfamiliar with it. We developed an intuitive UI with clear controls and indicators for temperature settings, operating modes, safety alerts, and more. Additionally, we've developed an accompanying app that allows users to program it according to their preferences.
- Related Patents: Registered / KR 2,519,833; Applied / US 18/273,743; KR 10-2021-0012323; KR 10-2021-0012324; KR 10-2021-0014084
In essence, T-BAND is engineered to provide versatile and user-friendly contrast thermal therapy anywhere, offering precise temperature control and adaptability to different body parts, all while being lightweight and portable.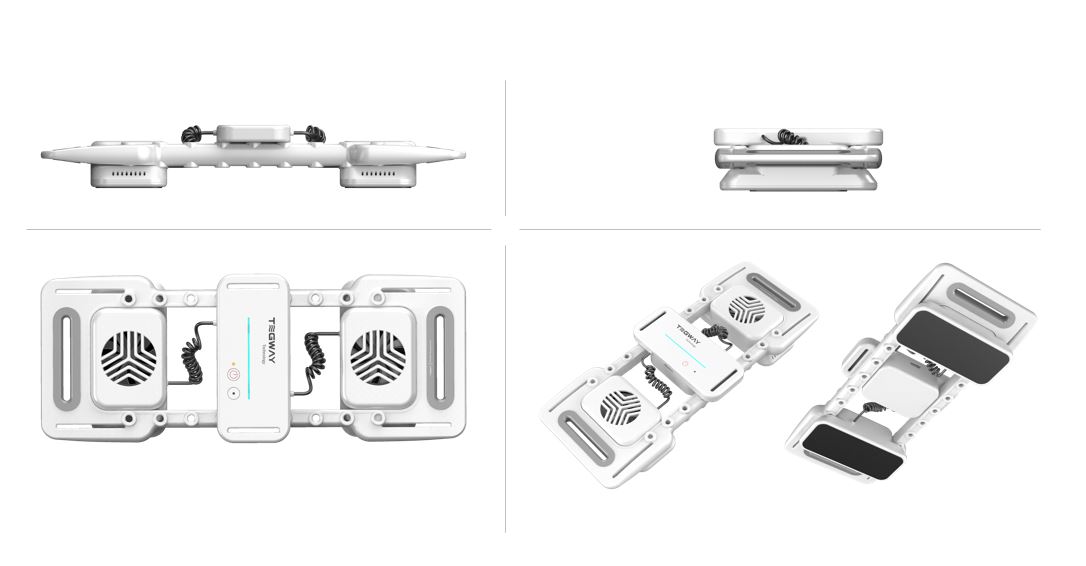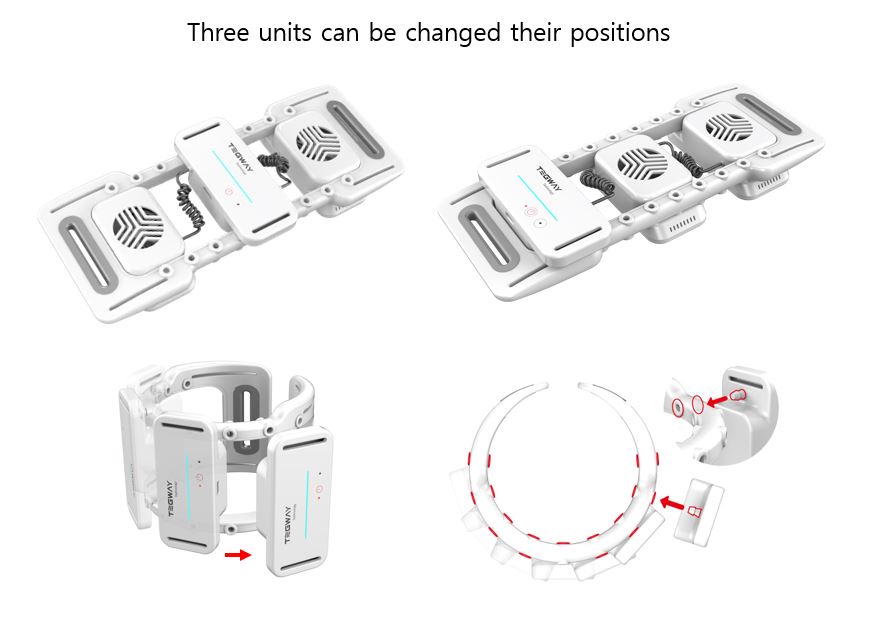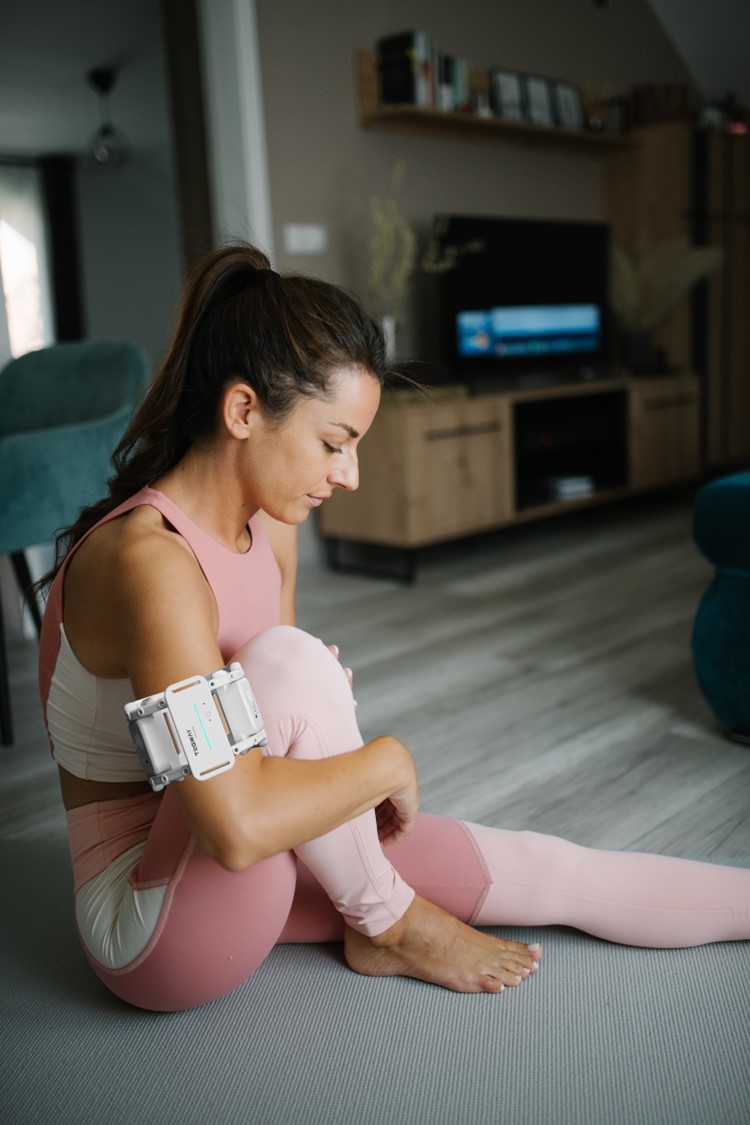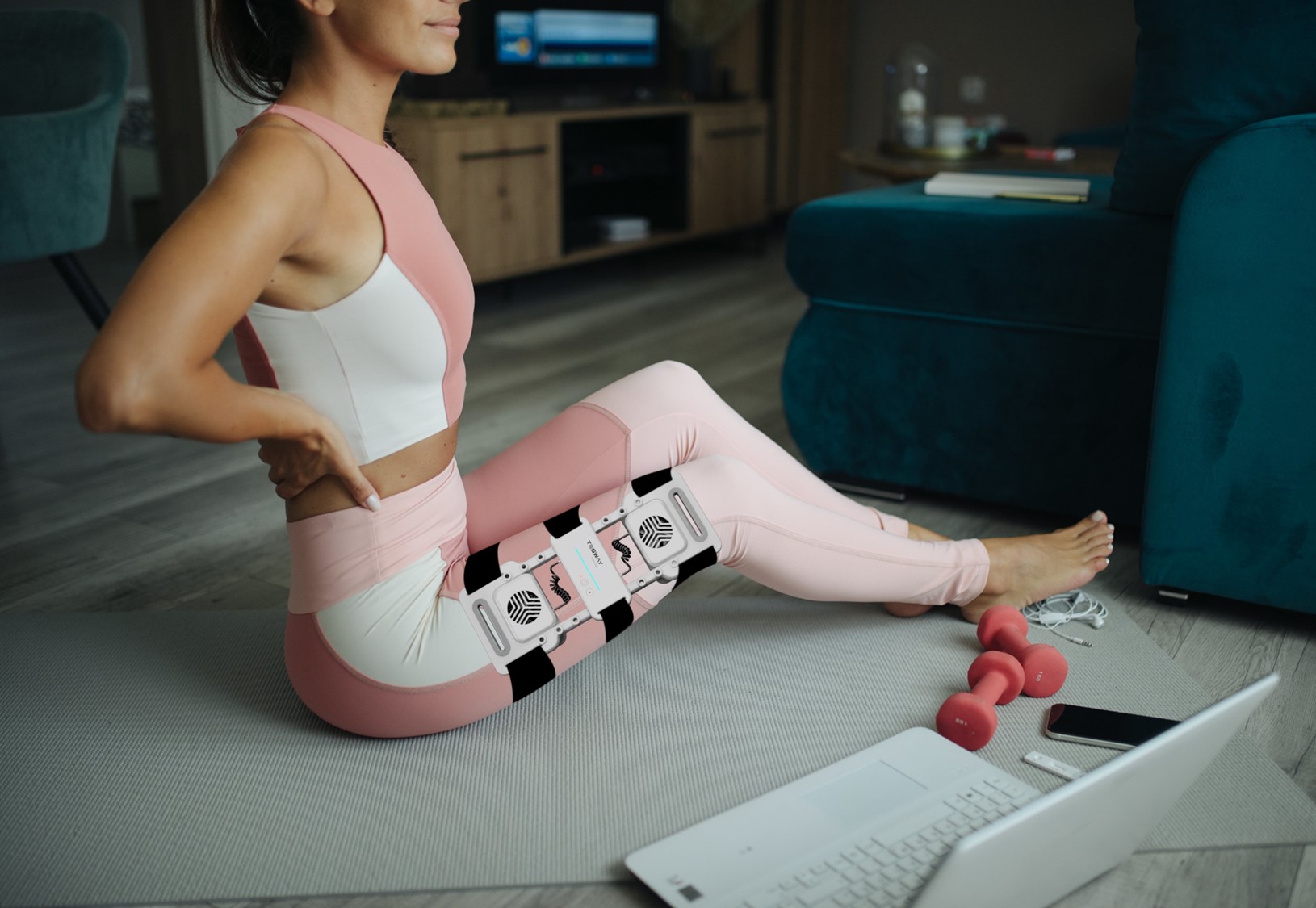 T-BAND boasts a sleek and modern aesthetic design that achieves both form and function. Its design qualities align with its intended user benefits in the following ways:
- User-Friendly Design: The device's aesthetics incorporate user-friendly features. The detachable band design allows users to easily adjust and attach it to various body parts, enhancing usability. Clear and intuitive controls and indicators on the user interface make it simple for users, even those unfamiliar with the device, to operate effectively.
- Materials and Components: The choice of materials and components is carefully considered. High-quality, durable materials ensure the device's longevity, aligning with sustainability principles. Components, including the flexible thermoelectric device, are selected for their efficiency and performance, enhancing the overall user experience.
- Ecological Impact: The device's design prioritizes sustainability, operating with high efficiency to conserve energy and mitigate its environmental footprint. Utilizing eco-friendly materials whenever feasible, the device is intentionally crafted for durability, ultimately aiming to minimize waste.
- App Integration: The inclusion of app-based programming adds a layer of sophistication to the user experience. Users can customize their therapy sessions, enhancing personalization and control. This integration aligns with modern user expectations and adds to the overall appeal of the product.
- Channel of Distribution: The product is distributed through a variety of channels, encompassing e-commerce platforms, brick-and-mortar retail outlets, and potentially even healthcare providers' networks. This strategically diversified distribution approach ensures that T-BAND reaches a wide range of potential users. The product is going to be released immediately after the CES exhibition.
In conclusion, T-BAND not only excels in engineering and functionality but also in its aesthetic and design qualities, creating a well-rounded and appealing product that caters to user needs, sustainability, and modern technology expectations.
- Contrast, Cold, and Hot Therapy
- Temperature Range: 41-118℉ (5~48 ℃)
- Using time: longer than 1 hour
- Size: 249 x 99 x 37 mm3
- Wearable and Portable
- Weight: less than 2 lbs (907 grams)
- Bendable
- Programmable on App
- Direct operation on Device
- Applicable to most parts of the body
- Suggested retail price: 250 US$
T-BAND's innovative design introduces three key elements that revolutionize user experience and sustainability: